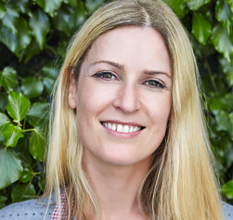 Kate is a freelance professional food stylist with over ten years experience and an obsessive passion for beautiful food. Kate's love of all things culinary began in the lake district where she was born. Her earliest memories are climbing up rickety old ladders to retrieve damsons from the orchard and watching her mum whip up pickles, jams and hearty crumbles!
Today she travels the world, tasting experiencing and photographing new and exciting foods. When she's not working, Kate loves nothing more than tinkering in the kitchen, creating new fantastic recipes, and collecting props for her ever growing collection!
Over the last ten years Kate's career has taken her across the globe, working with household names like Linda McCartney and M&S but some of her favourite projects have been with smaller companies like Seafood & Eat It and Field & Flower as she enjoys the close relationship between small producers that are super passionate about their product.
Kate has years of experience working within the food industry and with the media, including work with PR, publishers, food magazines, advertising companies, table top producers and production companies, kitchen appliance manufacturers and food manufactures.
Kate's always interested in taking on new projects and challenges, especially in all aspects of food and prop styling for shoots, recipe writing, development and testing, home economy, packaging, publishing and editorial work.
Kate's goal is to continue doing what she's passionate about, whilst gaining more experience with well known chefs and food personalities, building on relationships with food publishers, and to discover more and more exciting food from all over the UK and the world!